Here is some of our recent pick ups:
This is an order we got online, the 5 on the left are all Dog Fish brews.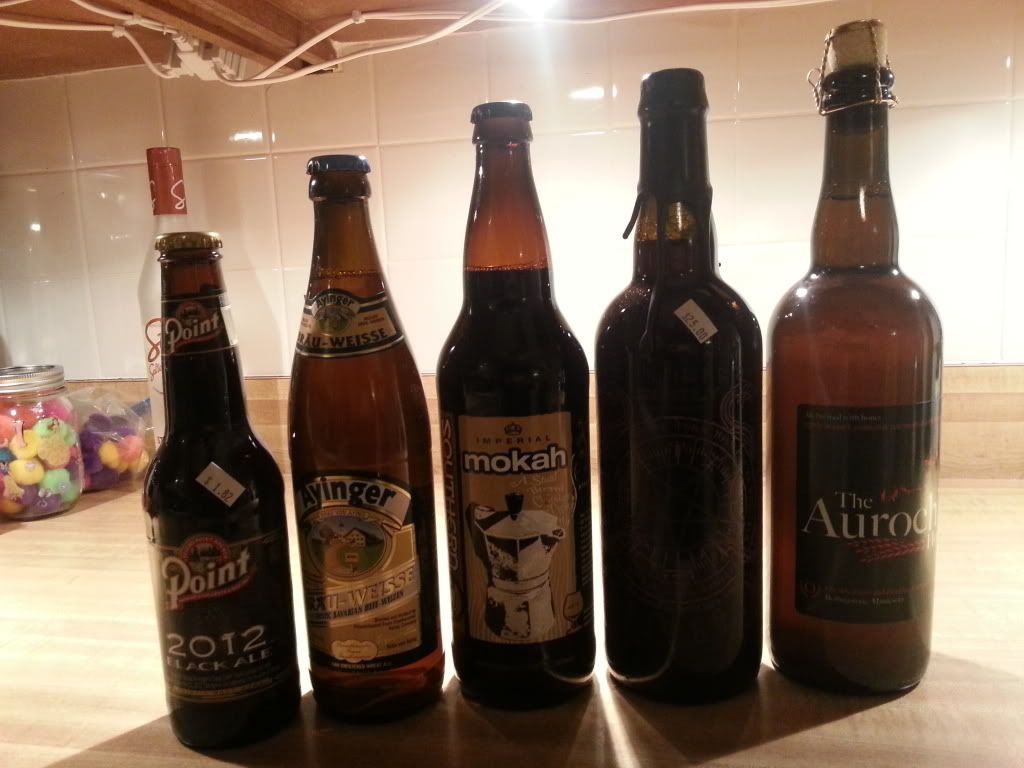 This is a random night pickup, included a bottle of pentegram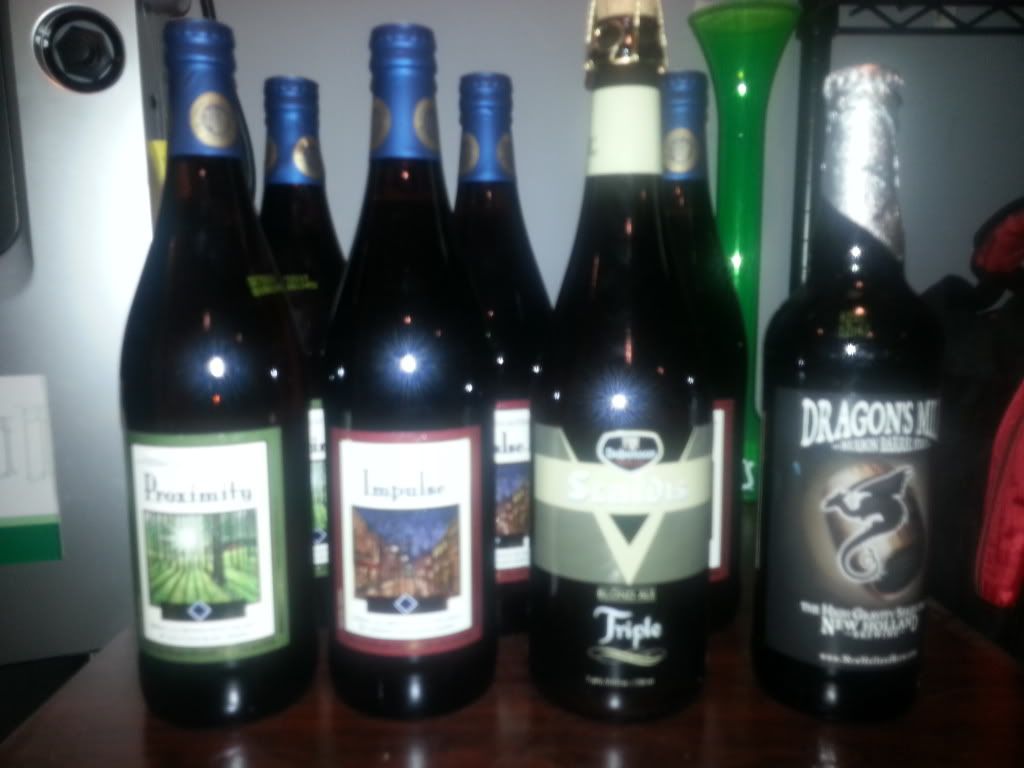 this is last night haul. drank a bottle of the Impulse last night, it's yummy as hell! Those 5 bottle with the blue tops are of the Vintage Ale selections from the Blue Moon series. You can see the Dragons Milk I picked up, and the last one is a Trible Blonde Ale I'm looking to try this weekend.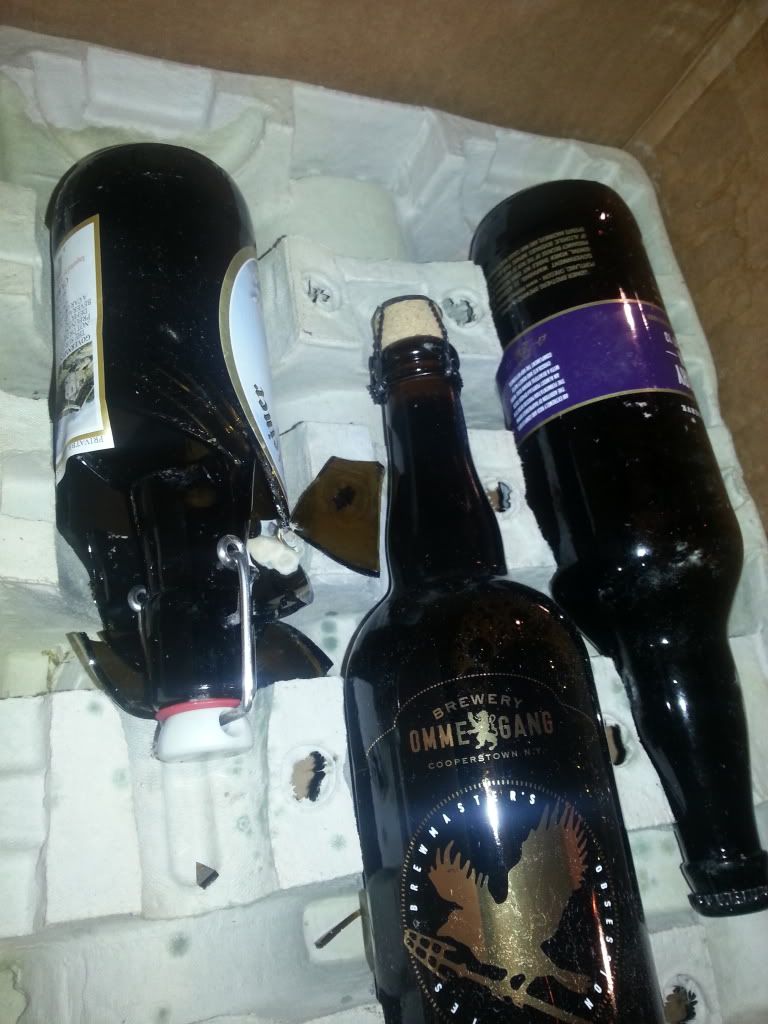 sample carnage from a shipment. poor bottle didn't make it.