This write-up has been a long time coming but here it is.
This is a very easy paint job to do. You just need to put in a lot of elbow grease and scuff the wheels or you can do what I did and have them sand blasted.
Tools needed,
Straps (to hang wheels)
Spray primer (automotive is a plus)
Spray paint (your choice for color just make sure is rated for outdoor use)
Time it took to do the job,
About four days one hour a day.
Well a little back story about the wheels. I got them from a member here and they had good rubber so I drove on them for the winter and the next summer. I took them off and stripped the tires off. There was a lot of damage to the wheels from curbs and corrosion. So instead of trying to sand all the wheels down and then paint I went with the better choice, sandblasting. This is what I did and how I did it.
Here is what I started with.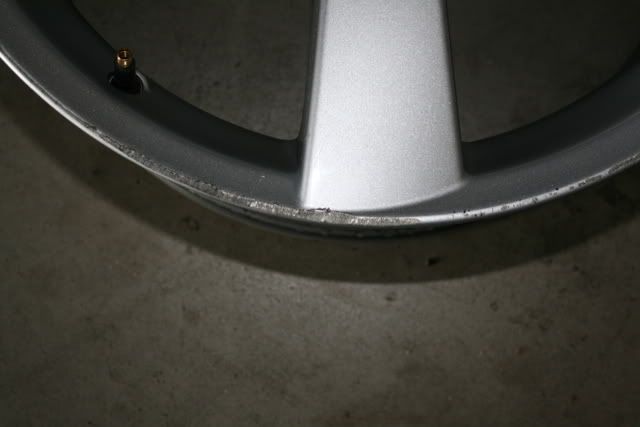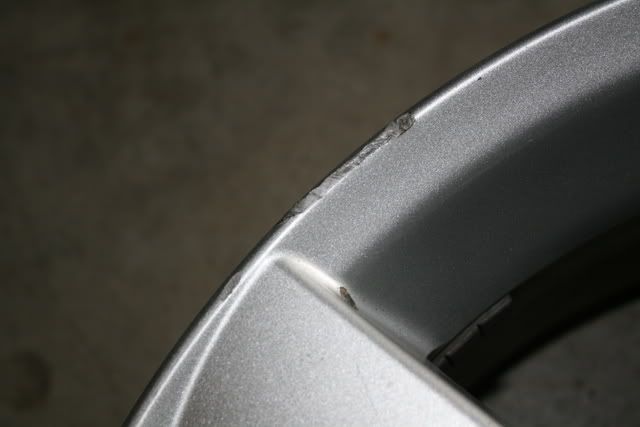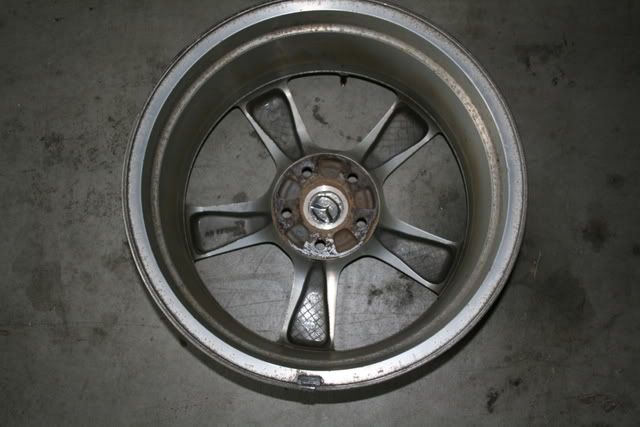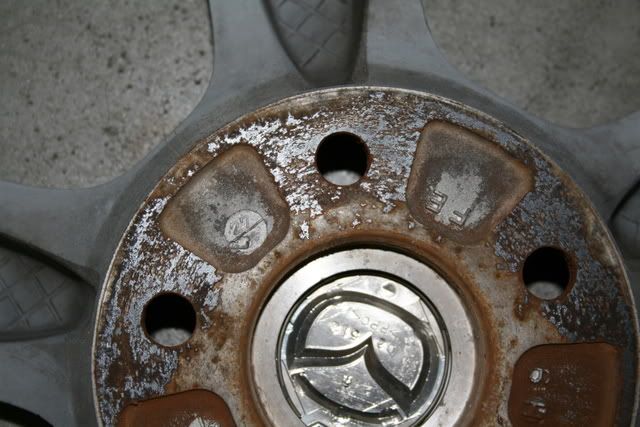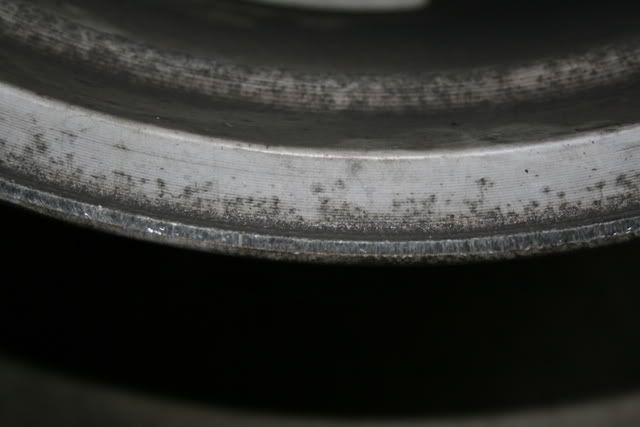 I have a source for cheap sandblasting out in Foley ($60 total). This is what he did.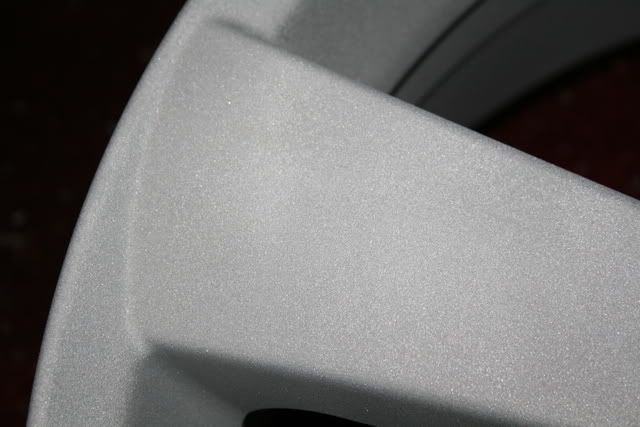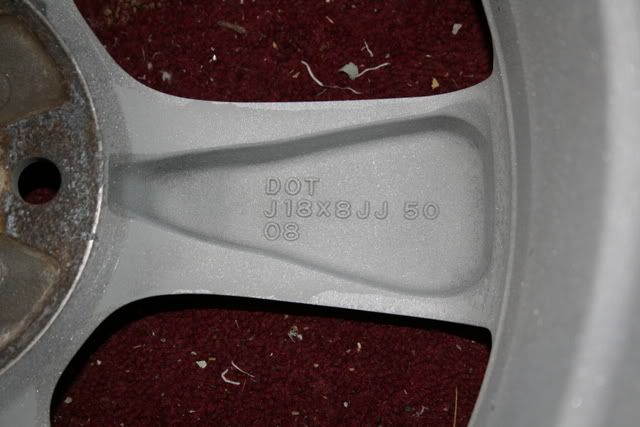 After he was done he told me not to touch them and helped me put them into trash bags to protect the surface. You don't want to handle the wheels with anything but clean gloves from this point on. Any oils from your finger can cause the paint to not fully adhere to the surface.
So when I got home I set up the straps to hold the wheel at shoulder level so I could do a full coat of paint on all surfaces at once. I also taped off the surface that would contact the hub before I sand blasted. That way it would not be damaged by the blasting.
Here is the primer I used. I got everything at Homedepot.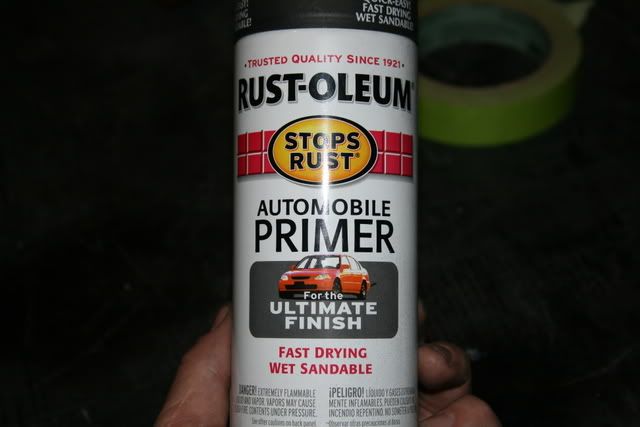 Here is the system I used to hang the wheels.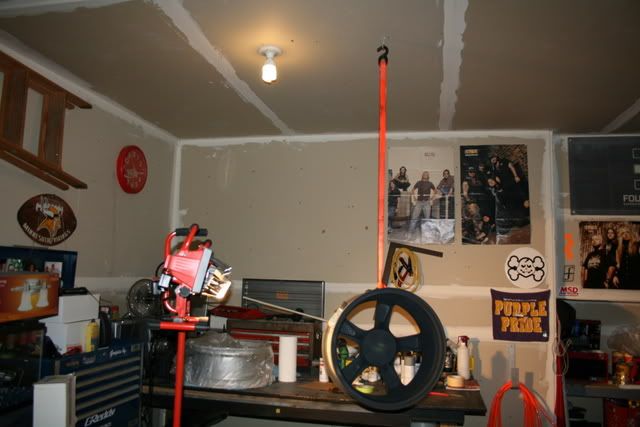 This is what they look like after the first coat of primer.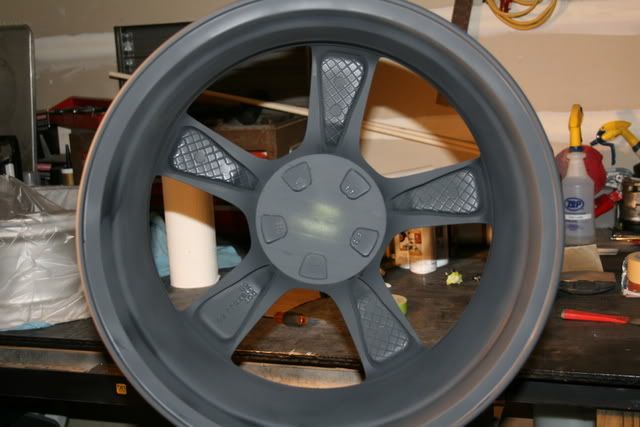 Put at least two coats of primer on. The primer helps the top coat stick better for lack of better words.
This is the top coat I used. Also got this at the Homedpot.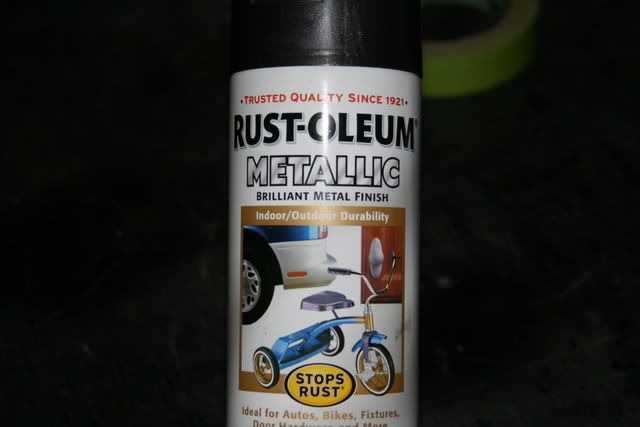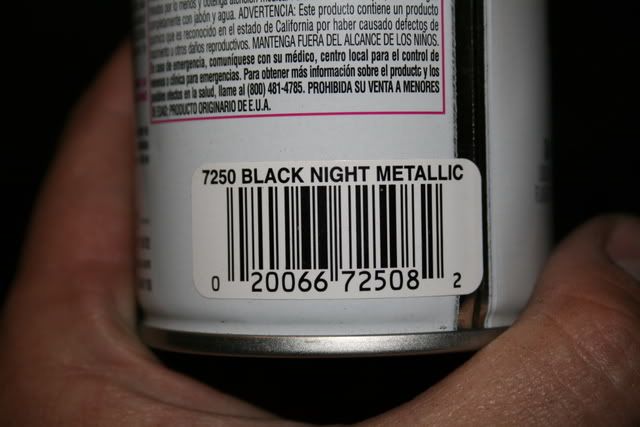 Here is what they look like after one can of paint per wheel. Not sure how many coats that is.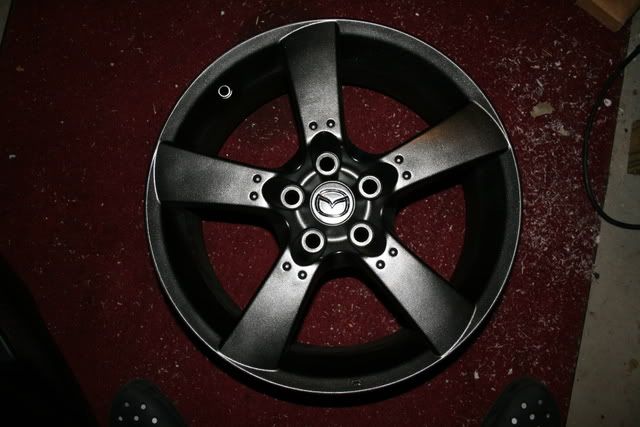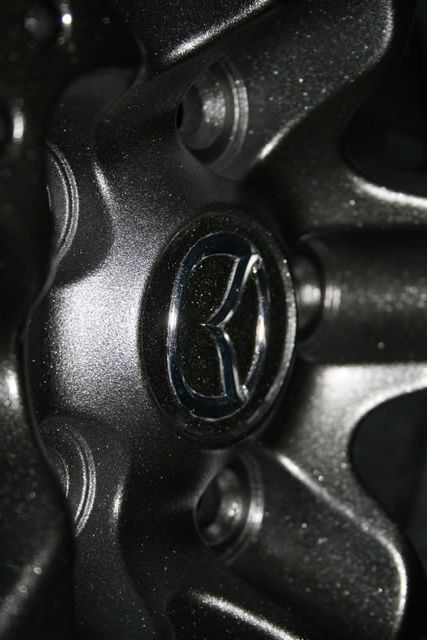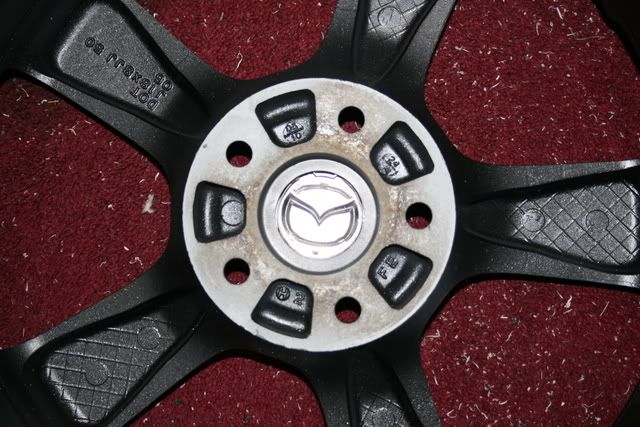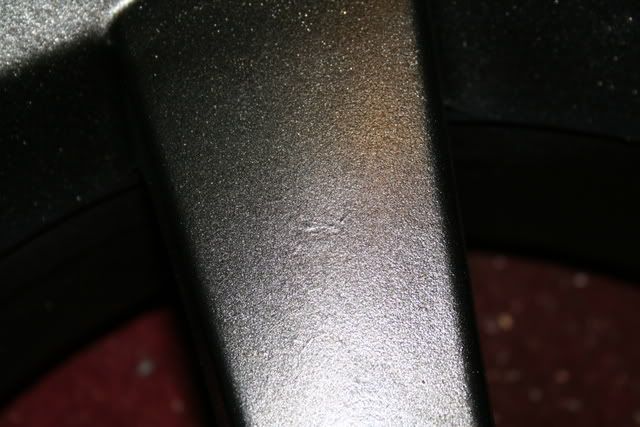 You can see the tape in this picture.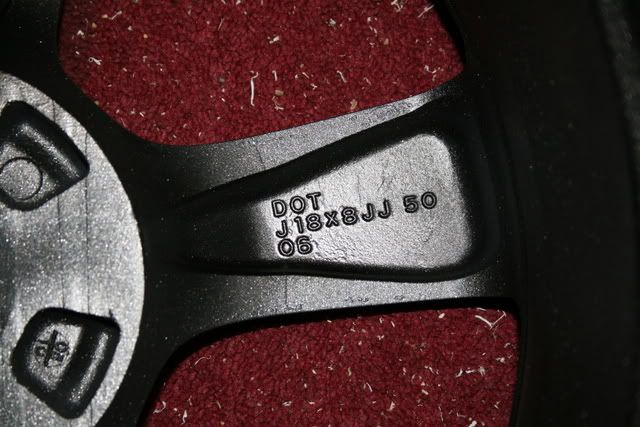 I also took the center caps and treated them to a fresh coat of paint as well.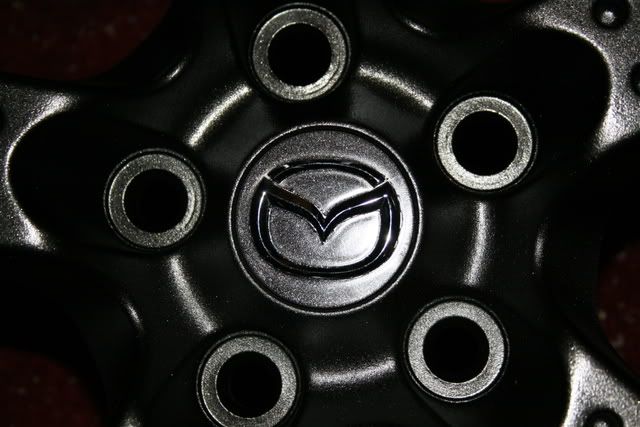 This is the outside of the rim that I taped off.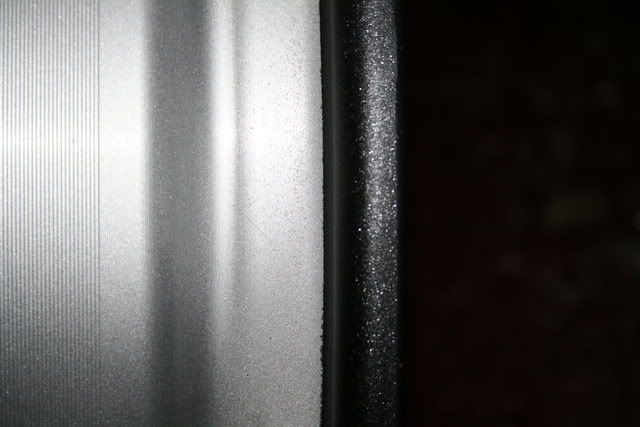 Here are pictures on the car after a full fall, winter and almost spring.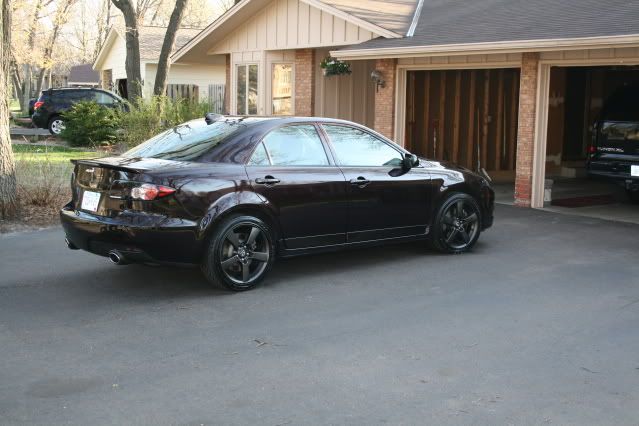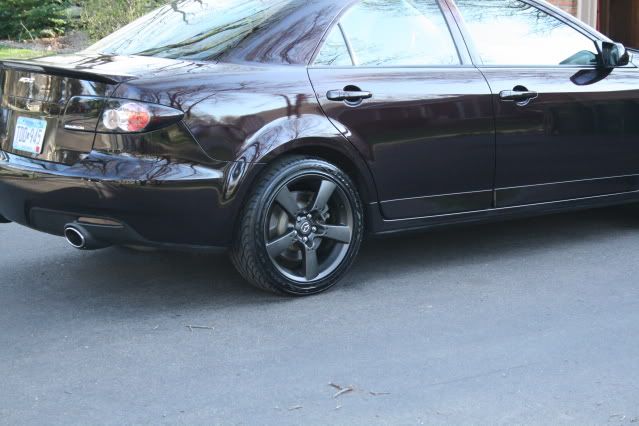 In the end I didn't get a good picture of the curb rash but after sandblasting it was almost unnoticeable.
Feel free to post your comments.
Nate
Last edited: