I have had something come up that requires a good deal of cash. Unfortunately, my RX-7 is somewhere that I have a lot of cash tied up, so parting it out is my only real choice (no, not having a kid or getting married at the moment). I am keeping the car as a roller, but removing everything else of value. I will be back someday soon to build something bigger and better, but for now having a 600HP car just isn't the highest on my list of priorities. Knowing what I do now, there's things I'd like to do different anyway, so this is an opportunity more of a loss in my eyes.
More will be added as I find more things on the car that I forgot I purchased. This list is however mostly comprehensive.
Here's my build thread:
http://www.norotors.com/index.php?topic=3609.0
Everything is located in Duluth, Minnesota 55812.
PM me here or call/text 218-343-5008.
Here are the rules for buying:
All prices are or best offer
Shipping is extra.
Buyer covers PayPal fees.
Discounts given for multiple purchases.
Your money doesn't leave my PayPal account until you receive the item in satisfactory condition.
Small items will be shipped within 3 days.
Shipping times for large items will be negotiated prior to sale.
All items as is. I'm pretty anal, so most things are in like new condition. Any discrepancies will be noted prior to sale.
Everything will be shipped with insurance.
NOTE: Nothing is currently out of the car - it's currently running and driving. Pictures can be taken of specific components if requested.
PowerGlide - $1,200
- Stock case
- Hardened input shaft
- Transbrake
- Deep pan
- Lokar stainless braided dipstick
- Was advertised as having a 1.80 first gear. I really don't know if it does or not, so the price reflects this. Even without it, it's a good deal.
- Cooler with -6 feed and return lines
- Midwest ~3200 stall converter ($700 new).
- Will also include steel driveshaft for the PG/8.8" combo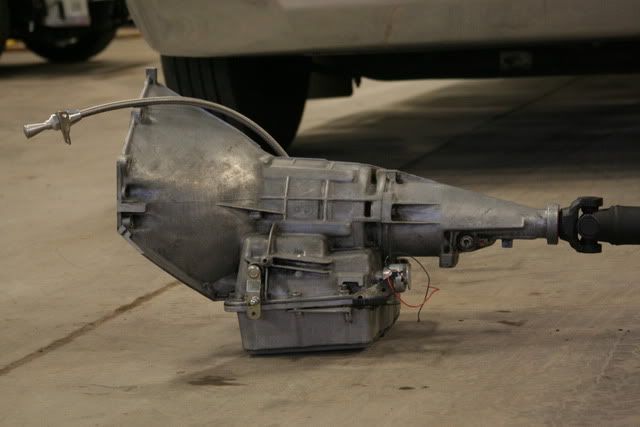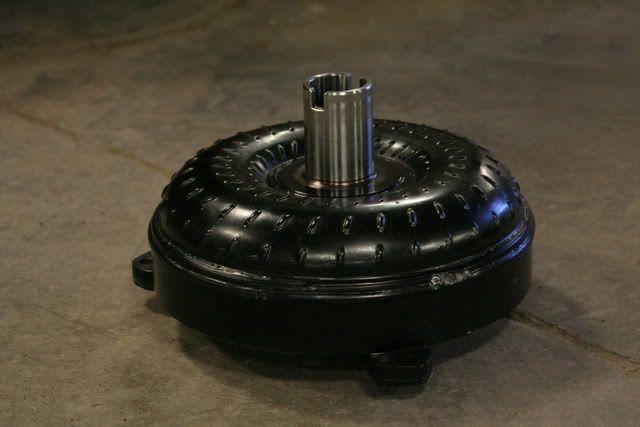 FC RX-7 turbo kit - $2,800 complete
- Flipped truck manifolds with 2.5" mild steel crossover, T4 flange, DEI titanium lava wrap
- 48mm TurboSmart Pro Gate wastegate
- Turbonetics TC76 (68mm turbine wheel, 3" vband exhaust, 2.5" compressor outlet, 4" inlet, .96 A/R)
- 50mm Turbosmart RacePort BOV
- Includes a 304 stainless 3" fender exit downpipe (with 02 sensor bung) and 3" mild steel downpipe that dumps near transmission
- 2.5" aluminum intercooler tubing with 24x12x3" CXRacing intercooler (tig welded, black wrinkle finish, includes all silicon couplers and t-bolt clamps)
- ALL hot side components coated in Jet Hot 2000* ($800 in coating)
- Includes -4 stainless feed line and -10 stainless drain line
- Includes vband clamps, couplers, and tbolt clamps
NOTE: This setup should be good for 600-750RWHP depending on transmission. Requires Speedway Motors high mount alternator bracket and minor clearancing to passenger side frame rail (like 2 pounds of a small hammer).
Only difference from the pics vs. now is everything is wrapped in DEI titanium lava wrap instead of the Napa wrap.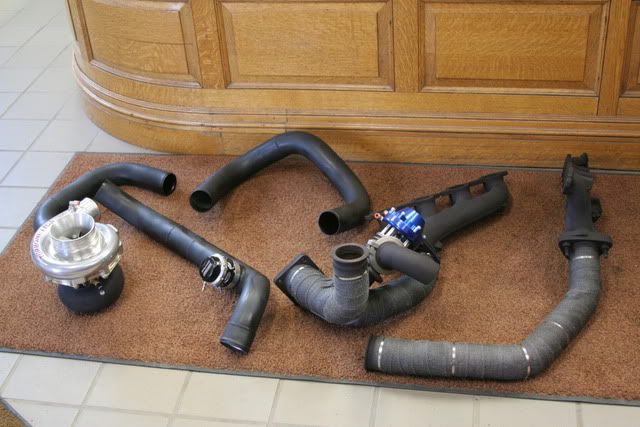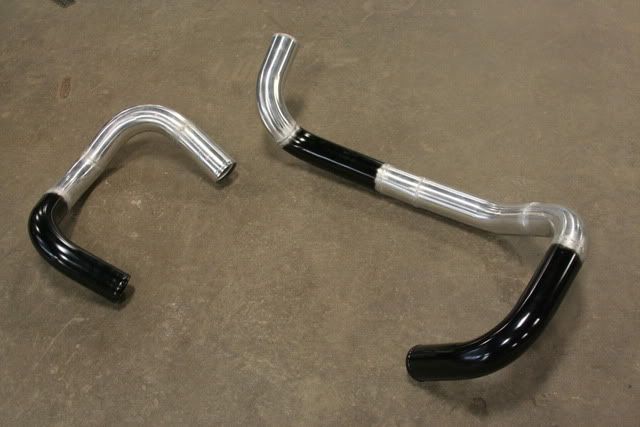 Granny's Speed Shop 8.8" solid axle conversion - $3,000
- Strange full spool
- 32 spline Strange axles
- 3.55 gears
- Aerospace components billet 4 piston calipers and cross drilled rotors/Hawk pads
- Strange c-clip eliminators
- 4130 rear control arms with HD heim joints
- Watts linkage
- Heavy duty rear differential cover
- Strange single adjustable coilovers with custom top mounts
- Everything painted with POR15
NOTE: this is the maxed out Granny's kit with a lot of add ons. I WILL NEED TO LOCATE A FACTORY REAR END BEFORE SELLING TO KEEP THE CAR A ROLLER.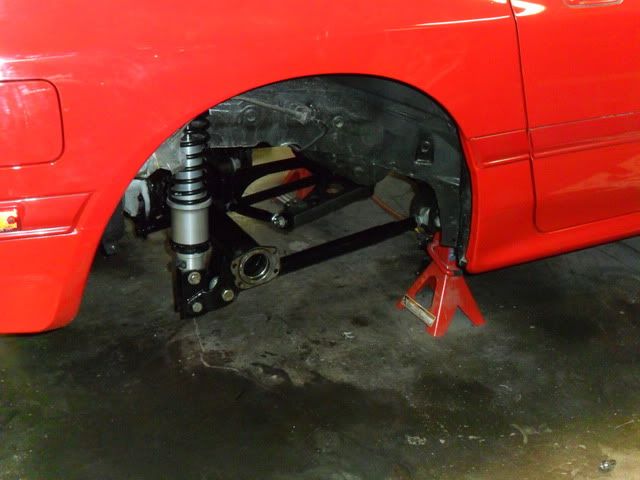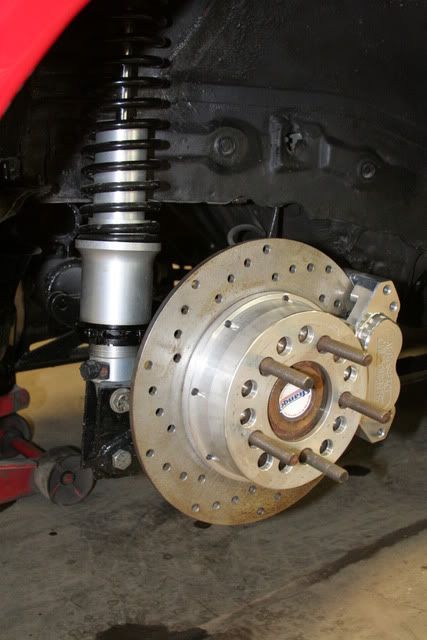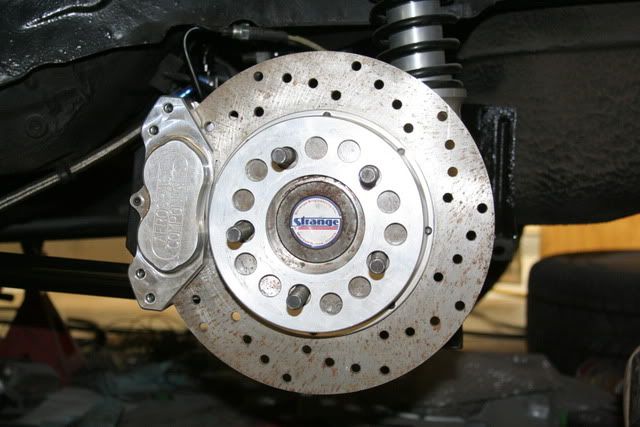 FC RX-7 radiator setup - $300
- 26x19" Speedway Tru-Cool GM aluminum radiator with -24 bungs welded on (and -4 bung welded for crossover tubes)
- Spal 16" electric fan
- Lower aluminum radiator mounts that bolt to stock brackets
- Aluminum fan shroud
- 20lb radiator cap
(it now has -24 fittings welded on instead of the factory ones)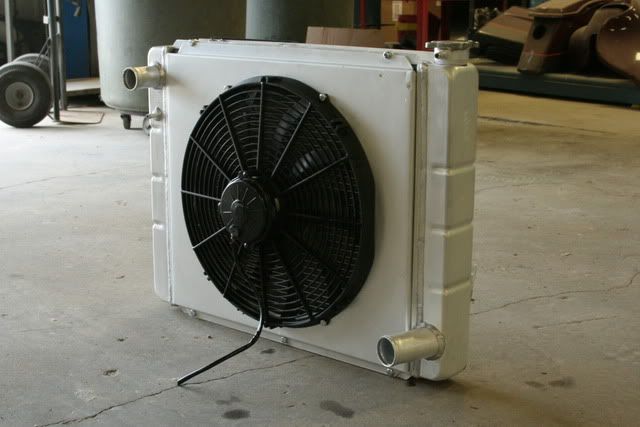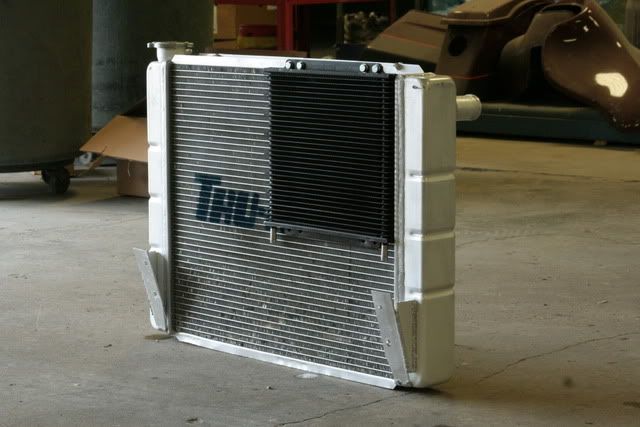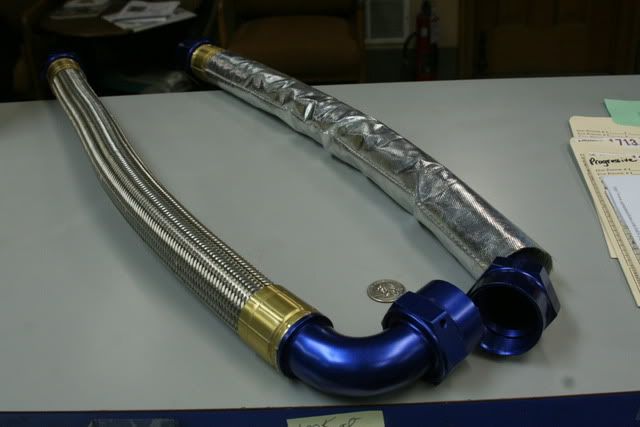 Hinson Supercars race fuel system with dual in tank Walbros - $600
- Fuelab fuel filter, Fuelab boost referenced FPR, Russell screw on fuel rail adapter, all stainless braided -6AN fuel lines
- Dual in tank Walbro 255LPH fuel pumps in parallel
NOTE: In this configuration, the FPR and filter are to be mounted above the rear axle on the driver's side.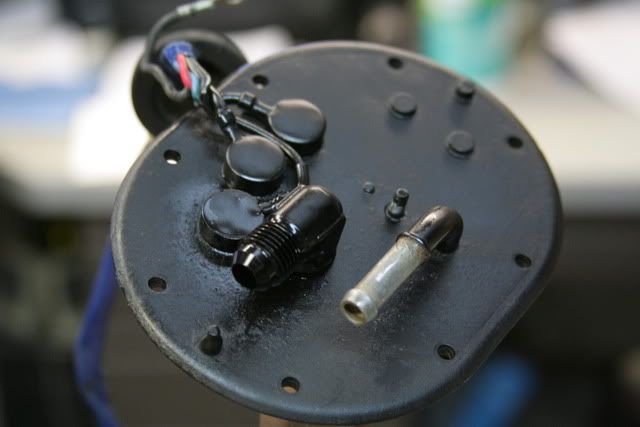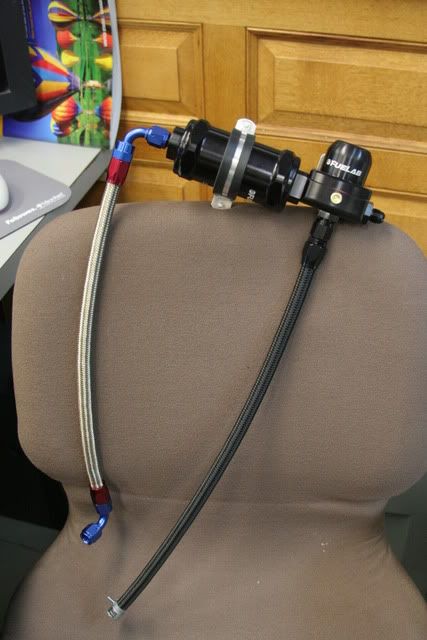 Enkei RPF1 wheels with tires - $1,500
- Rear: 17x10, Nitto NT05R drag radials (1,000 miles) 275/45/17
- Front: 17x8.5, Nitto NT05 (1,000 miles) 235/40/17
- The whole setup has 1,000 miles on it. There's a few EXTREMELY mild scratches on the wheels.
Moroso 85465 -12AN aluminum catch can painted wrinkle black with mounting clamp - $70
Samberg expansion tank (painted wrinkle black) - $120
Granny's basic kit (includes engine mounts, trans mount, rubber motor mounts and rubber trans mount) - $400
Autopower 4 point race roll bar painted POR15 black - $450
JasonS brand new FC RX-7 floor mats with LSx logo - $120
Inifini Seats - includes seat rails (factory S5 rail). Good condition for the age of the seats. - $1,500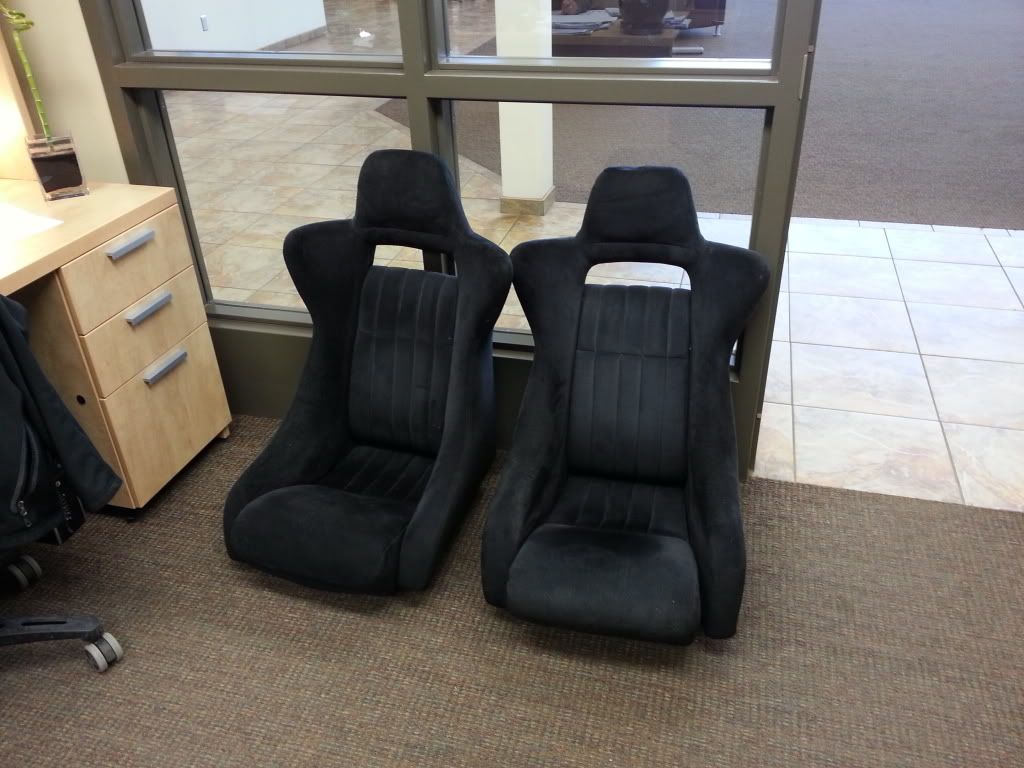 AEM digital boost gauge (includes sensor and harness) - $120
AEM digital wideband gauge (includes 02 sensor and harness) - $150
AEM digital fuel pressure gauge (includes sender and harness) - $150
2002 Camaro LS1 PCM with 2 bar operating system - $100
And finally here are some pictures of the car as it is now: