I told you guys you would get first chance at my car if I ever sold it so here is your chance.
I bought the car just after I turned 18 in 2008 with just over 42k garage kept miles on the car from the original owner for ~$5000.
I put new tires on and a new alternator that winter
A few days after Christmas 2009 the car caught on fire due to a leaky pulsation dampener at 54k miles.
Been trying to save it but its time to cut my losses as she blew a coolant seal so its going to need to be rebuilt
THE GOOD:
Relevant mods
Walbro 255lph
HKS filter
Portmatched and milled TII lower intake manifold
TII UIM
TII 550cc injectors
Aeromotive Fuel Pressure Regulator
Emissions Removed
AC/PS removed (I still have the parts for these)
Rtek 2.1 Ecu 2 Palm Pilots
Greddy Wideband
Autometer Boost Gauge
Greddy Pyrometer
S5 Turbo and Manifold
Bonez Downpipe
Throttle body mod
Rotary Performance Pre cat replacement w/bung for wideband
-6 an Fuel lines
130 Amp Alternator from FD3S includes a double pulley
Exedy Clutch put in at FNR
Greddy RS (recirculated)
Greddy Turbo Timer
Air to water intercooler setup w/ -10 AN lines
new Engine harness with emissions removed
Flexalite Efan
Parts included with car
All of the original N/a parts:
Precat and manifold
LIM and UIM Manifolds
2 Injectors (other 2 were damaged in fire)
Burnt engine harness
A/C and PS/ Parts
Racing Beat Presilencer
Front Harness (unknown condition)
Stock Airflow Meter
stock intake and filter
Stock Viscous Fan
Stock throttle body
I will include the following when they get here as they are currently being shipped to my apt.
tripple 52mm gauge pod that goes in the idiot light cluster.
Laptop Cables for the Rtek
Brand New black floor mats I got for Christmas
THE BAD:
Blown coolant seal (rebuild time)
2 small dings in the driver door
6" by 2" flake of clearcoat missing on back of car
Driver side door handle is loose (small fender bender with original owner)
PICTURES
Rebuild
http://www.mnmazda.com/forum/showthread.php?4834-Grapplers-Fire-Rebuild
Latest photo of the car its from a crappy cell phone cam sorry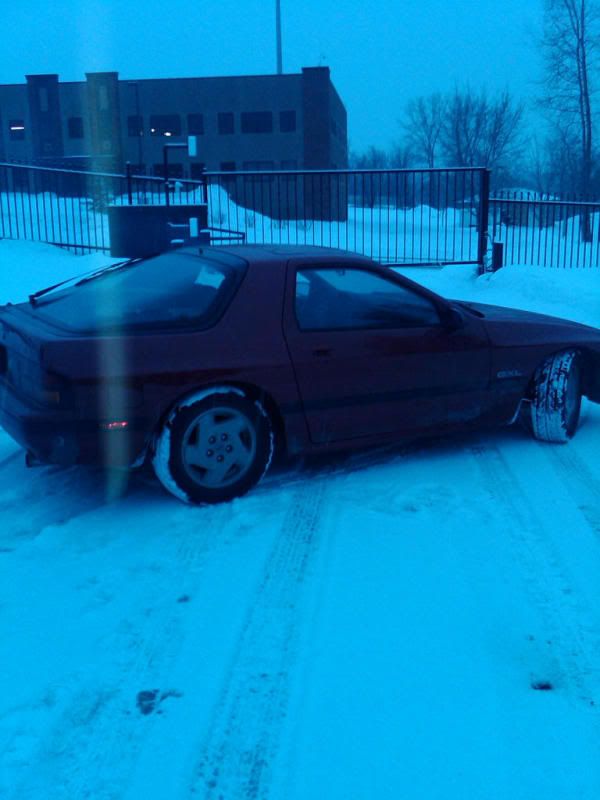 PRICES
I am asking either $2500 for a rolling chassis
Or $4000 for all of the parts I have plus the car.
I have receipts for all of the new parts I purchased or work I have had done and can provide more photos or information upon request.
I am welcome to offers PM me here or call me at 70one 74one 0one82